Believer Voice ProgramTM

AWDI

THE SPIRIT OF YHWH

[This module is tailored for the individual aspiring to learn contemporary praise songs]

AWDI aims to secure and enhance the delivery skills of the individual, and encourage the singer on a journey to discover his/her unique voice. This module also aims to build within you a stronger internal sense of musicianship and sensitivity in expression across individual and group settings.

The accompanying thematic focus on the ministry of THE SPIRIT OF YHWH calls us to abide in the power of God's Spirit in our lives. Be a conduit of blessing to all around you as you discover the fullness of life that God desires for His covenant people.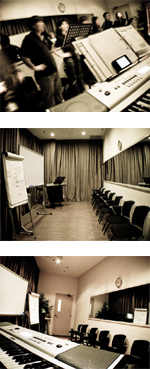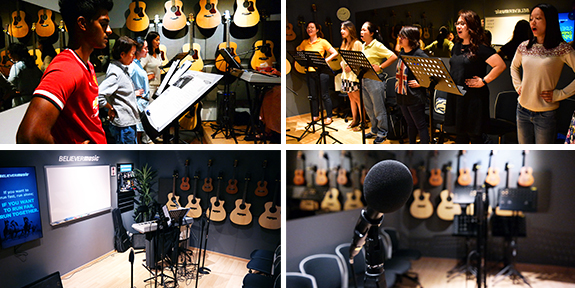 Duration: 11-week module; 1 hour weekly

Thematic Devotion: THE SPIRIT OF YHWH. Be empowered to live lives led by the Spirit of YHWH as experienced by the Biblical patriarchs. Sing with fresh revelation as you acquire spiritual understanding from this rich source of thematic insight.

Expression & Groove Management: Every singer has a distinctive tone and style that is unique. This higher module concentrates on developing an exclusive voice and expression you can call your own. With practice of a variety of songs/themes, develop greater confidence as a solo singer/worship leader. At the same time, learn how to flow and sing more effectively with musical accompaniment.

Vocal Production: Maintenance exercises and vocal placement exercises. Deliver optimal performance by securing a daily vocal-kickstart regime.

Flow and Direction: Understand the technicalities behind flow and direction in songs, whilst building momentum in your singing.

Harmony: Harmony drills & applications to develop instinctive part-singing.

Spontaneous Praise: Connect with your deepest emotions through words and spontaneous tunes.
Latest Testimonial
It has indeed been a fruitful journey for me. I do not have any singing background and did not dare to sing aloud as I know I'm always singing out of tune. Over the months in the Voice Program, I lear...
Read more...
© 1999 - 2023, Believer Music ®. All Rights Reserved.