[This module is tailored for the individual aspiring to learn contemporary praise songs]

AWDII will further cultivate the singer's unique voice and style while strengthening the individual's confidence and skill in song/worship leading.

THE SPIRIT OF YHWH tracks the establishment of Biblical Israel as a nation. Partner with YHWH's Spirit and grasp the will of heaven for all mankind.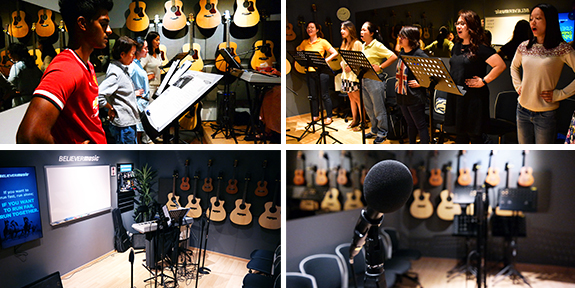 Duration: 11-week module; 1 hour weekly

Thematic Devotion: THE SPIRIT OF YHWH. Raise your voice in answer of your highest call for the establishment of a righteous and just kingdom in your life on earth.

Tonal Development: Learn new exercises for vibrato development and enhancement of vocal finesse, resonance and color.

Expression & Song Interpretation: Incorporate new contemporary expression techniques into your singing to build richer vocal expression. Flow in newfound confidence and sensitivity for independent song interpretation. - Incorporation of more runs/style.

Worship Leading & Song Flow: Work on the basics of song/worship leading. Learn appropriate song selection based on themes, settings, while building sensitivity and momentum through your singing and musical accompaniment.

Harmony & Ad libs: More harmony drills & applications to seal in instinctive part-singing. Also acquire new freedom in expression with vocal improvisation.

Introduction To Vocal Microphones & Techniques: Guide to the various types of microphones and its care. Select one that suits your vocal timbre (i.e. colour & quality)