Believer Voice ProgramTM

WDII

THE VOICE OF TRUTH



[This module is tailored for the individual aspiring to learn contemporary praise songs]

Upon completion of WDII, you should be armed with a stable vocal technical foundation, and a heightened feel of the various settings. WDII will take you even higher as we work towards developing a strong internal sense of musicianship and deep sensitivity in expression. Expect to learn valuable voice management skills, even more contemporary expression techniques, and a greater immersion into the various modes of expression. New in this module will also be the inclusion of advanced harmony skills and dynamics.

Just as your voice possesses the power to influence, with it comes a responsibilty to communicate truth to all who hear. Enjoy this 11-week course and be ignited to be a VOICE OF TRUTH to this generation and beyond.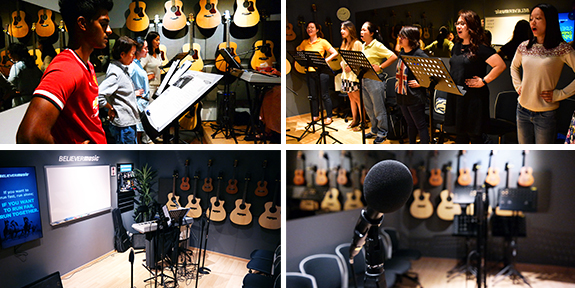 Duration: 11-week module; 1 hour weekly

Thematic Devotion: THE VOICE OF TRUTH – Bear the same message of truth that the leaders of old once held.



More Voice Production Exercises: Develop freedom of vocal expression through a higher degree of vocal flexibility.



Flow and Direction: Work on the flow and direction of the songs. Learn to build momentum in worship through your singing.



Harmony: Practice harmony skills with a variety of songs. Work on harmony dynamics.



Groove Management: Learn how to flow and sing effectively within the context of the musical accompaniment. Learn to sing a variety of contemporary styles and bring life and interest to your songs in accordance with its message.
Latest Testimonial
I am currently attending Worship Dynamics II of the Voice Program. My classmates and I are absolutely enjoying the lessons every single week. We record the lessons on our mobiles and diligently practi...
Read more...
© 1999 - 2023, Believer Music ®. All Rights Reserved.