Believer Voice ProgramTM

AWDIII

THE SPIRIT OF YHWH

[This module is tailored for the individual aspiring to learn contemporary praise songs]

AWDIII will introduce you into a whole new realm of vocal musicianship. A well-rounded singer must not only possess a good voice but also attain a level of proficiency when handling the microphone. Be equipped with the practical know-how of using the microphone with aptitude and confidence. This module will challenge you to instil creativity within your singing personality and growth as a worship leader.

The thematic focus on THE SPIRIT OF YHWH journeys through the Messianic Age of the 1st Century. Witness the move of God's Spirit through the planting of the New Testament Church and be that voice of truth to the world around you.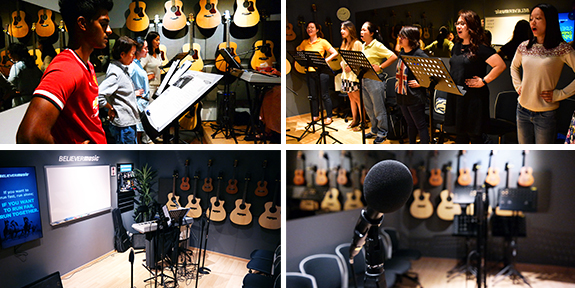 Duration: 11-week module; 1 hour weekly

Thematic Devotion: : THE SPIRIT OF YHWH. Align with Messiah's call for unity among God's people

Microphone Techniques: Develop the skill of using a vocal microphone to accentuate the desirable qualities of your singing voice

Expressive Interpretation: Reinforcement on the techniques of contemporary expression along with good tone and agility

Spontaneous Harmony: Weave through melodies with inspirational harmonic concepts
Latest Testimonial
It took me a long time to gather enough courage to sign up for singing lessons. As a very bad singer, I initially had lots of reservation and insecurities. I am indeed very blessed to have a Voice Coa...
Read more...
© 1999 - 2023, Believer Music ®. All Rights Reserved.