FAQs
Do you offer trial classes?
We offer weekly trial classes at our International Plaza branch; these are 30min FREE classes conducted for Guitar, Keyboard, Voice, Ukulele, Drums and Cajon. Visit this link to reserve your slot!
Alternatively, you can choose to sign up for our XP Trials at $136.90 for 3 X 60min weekly trial classes - available at all branches before the start of every new term - click the Timeslots tab of your preferred XP Trial course to find out the commencement dates.
Should I join Believer Music?
Experience professional practice studios and well-trained passionate coaches. Most importantly, our superior syllabus is designed to sustain your wholehearted learning interest. Having trained more than 25,000 individuals, we stay committed to inspire you every step of the way to achieve your success.
What if I miss a lesson?
Our Online Make-Up Scheduler allows you to attend another lesson within the same week of absence.
What happens if I am unable to keep up with the lessons?
Slower performing students are precious to us. Our coaches will assess your needs and make authorizations for extra lessons. We have seen many miracles happen.
Do you offer individual coaching?
We specialize in group coaching as it makes learning more synergistic, encouraging, fun, and instills confidence while playing in group settings.
Which Guitar, Electric Guitar, Drums, or Keyboard should I purchase?
We have hand-picked some of the best-valued musical instruments at special prices for you. Upon registration, select our recommended instrument packages to enjoy the Special Online Price.
Your fees are already amongst the lowest in town, how else can I lower my course fees?
Enrol early before the term registration deadline to enjoy a one-time waiver of the administration fee. Additionally, upon signing up for your first course, you will receive your very own "Share & Earn" code which can be found in your Member Portal. Refer your friends with this unique code and earn UNLIMITED BM$ which can be used to offset future course fees.
Are the course fees the same for all branches?
Yes, our course fees are uniform across all branches. Expect seasonal promotions from time to time as well.
I'm interested! How do I sign-up?
Sign Up Online 24/7 at www.BelieverMusic.com or over-the-counter at any of our branches. We accept PayNow and Over-The-Counter payments via GrabPay/Cash/Nets/VISA/MasterCard/AMEX.
Can I pay monthly for my course fees?
Yes! With any Visa/MasterCard credit card issued by DBS/POSB or UOB, you can choose to pay for your course fees on a monthly basis, via the tenures made available by these banks.
Over-The-Counter @ our branches, you can enjoy 3, 6 or 12 interest-free installments for transaction amounts with DBS/POSB >$100 or UOB >$400.

Do you offer corporate team-building programs?
Yes, we have customized programs that cultivate team bonding and enrich working professionals. Email Recreation@BelieverMusic.com to enquire today!

Why do we need to pay Membership Fee?
Our Membership Fee is a compulsory, non-refundable one-time fee that provides with you a multitude of lifetime privileges, such as:
1. Exclusive discounts and promotions on course fees
2. Priority information about Believer Music discounts and sales
3. Priority booking privileges for Believer Music events
4. Discounted price on musical instruments, equipment, and accessories
5. Unique referral-code for Share & Earn program
---
Why do we need to pay an Admin Fee for each module registration?
The Admin Fee covers the administration and maintenance of our Members Portal, as well as the efforts from our front desk and back end staff in ensuring that all registrations are processed correctly.
Why do you still need to collect my NRIC# at the registration page?
We are currently in the midst of updating our registration platform and have sought an extension from the Data Protection Commission. Please refer to the Terms & Conditions at Sign-Up-Now for more information on our PDPA Clause. You may write in via email to find out more with our Data Protection Officer (DPO) at DPO@BelieverMusic.com
Can I change my Sign-In ID?
Yes, you would have been informed on 31 August 2019 via email to update your Sign-In ID. You may do so via your Member's Portal. Please sign-in at our Member's Portal page with your existing Sign-In ID & password. Go to My Course Manager -> Update Profile -> Copy and Paste your Share & Earn code into your Sign-In field. Click save.
How are you handling my existing data?
Registration records will still be kept in order to provide refresher rates. The information found within the Member's Portal Profile will be kept within our information management system. Please help us keep your records up-to-date via the Member's Portal -> My Profile -> Update Profile. You may write in via email to find out more with our Data Protection Officer (DPO) at DPO@BelieverMusic.com
Can I retrieve all the information you have about me?
Yes, you may. Please write-in to DPO@BelieverMusic.com with your mobile number and allow us 10 working days to send you the information. A retrieval fee of $25 will be imposed.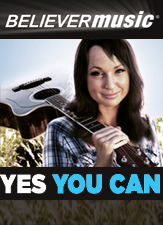 © 1999 - 2023, Believer Music ®. All Rights Reserved.