Believer Music Theory Clinic

YOU CAN...
The Believer Music Theory Clinic™ (BMTC) equips learners to understand the language of music, uncovering the deep well of knowledge and elevating musicians to a higher awareness. Enrich your musical journey with a careful incremental learning approach designed for all.

By the end of this module, you will be equipped with a firm foundation of musical theory that relates back to making music on your instrument.

Modules
PRIMER
GRADE 1
GRADE 2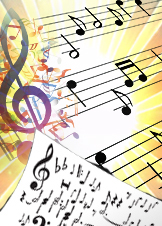 © 1999 - 2021, Believer Music ®. All Rights Reserved.