Music Adventure Camp
What To Do During This School Holiday? Wish to keep your children active and engaged in a safe environment after their exams?

YOU CAN
Nurture your child's talent this upcoming school holiday at Believer Music's 2-Day Music Adventure Camp! Lasting 5 hours each day and divided into two groups – one for kids aged 7-11 and another for those 12-16. Each participant will have an enriching hands-on opportunity to try out FOUR different instruments!

EXCITE
Music has proven to significantly improve children's brain power and memory functions. Besides music, the camp aims to develop social skills, build self-confidence, encourage creativity, and instil self-discipline.

TAKE IT HIGHER
Brought to you by highly acclaimed Believer Music®, this 2-Day Music Adventure Camp promises to be unique both in content and delivery. Our instrument programmes are holistically designed to help each child reach their fullest potential.
WHAT PARENTS SAY ABOUT US
I was impressed by how new their instruments and how professional their music studios were. They even produced their own line of instruments.
The leading contemporary music centre has made music accessible to all – from ages 7 to 60 and up, to be exact – and offers a wide array of courses… at multiple levels for anyone from beginners to advanced learners.
Modules
Ages 7-11 (SHP)
Ages 12-16 (SHP)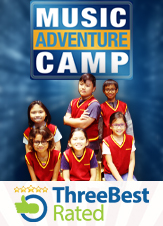 © 1999 - 2023, Believer Music ®. All Rights Reserved.