Believer Guitar ProgramTM

AWDIV

THE KINGDOM OF HEAVEN


Receive up to BM$17 by attending this module. BM$ can be used to offset future course fee payments.

[This module is tailored for the individual aspiring to play contemporary praise songs]

AWDIV is targeted to prepare course participants for impactful involvement in small-group worship. The major emphasis of FLOW within and across songs will reveal important guidelines to achieve smoother song delivery adding a sustained worship. This module will challenge you to grow in greater confidence and independence as a musician for both personal and small corporate settings.

THE KINGDOM OF HEAVEN (PART IV) challenges you to be a discerning generation ready to herald the return of the Messiah and His Heavenly Kingdom. Train your senses to connect with the work of His Spirit in these last days.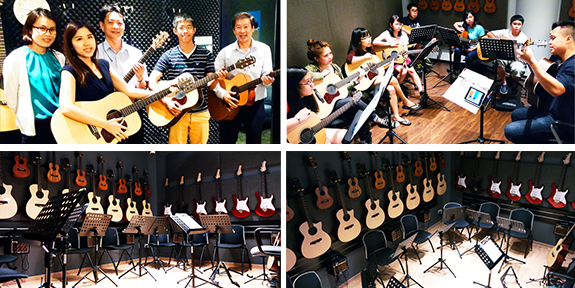 Thematic Devotion: THE KINGDOM OF HEAVEN (PART IV). Discern the call of God's Kingdom for complete loyalty in preparation for Messiah's return

Harmony: Explore the range of tonal enhancements to add depth and flavor when playing with other instruments

Rhythm Variations: Master the use of contemporary rhythm synergy for modern praise songs

Song & Worship Application: Engage in song interpretation for enhanced worship feel

Duration: 7-week course; 1-hour weekly lesson
---
Latest Testimonial
I started learning guitar for 1 year now as I was interested to learn a 2nd instrument (in addition to my keyboard lessons) to serve in ministry. It took me some time to get used to playing on guitar ...
Read more...
© 1999 - 2022, Believer Music ®. All Rights Reserved.