Believer Guitar ProgramTM

SWD (SWD)

REVELATIONS


Receive up to BM$150 by attending this module. BM$ can be used to offset future course fee payments.

[This module is tailored for the individual aspiring to play contemporary praise songs]

You have memorized the chords, conquered the rhythms, and played the songs... but there's more. Spontaneous Worship Dynamics (SWD) coaches will lead you into everything you have yearned for, and more. The lessons will place you in the flow of immersive worship, creating that perfect atmosphere for authentic expression through both your instrument and voice.

This module will train all participants to engage vocally while playing, and to go beyond the song for the purpose of meaningful application. You will master the foundations of chord development whilst exploring novel ways of augmenting them on the guitar. Go beyond the ordinary with unique detuning techniques, tasteful chord enhancements, and the use of the cut capo to achieve a 'less is more' impact. This module promises to take you to higher ground with guaranteed breakthroughs in your playing like never before.

The thematic focus, REVELATIONS, will unravel mysteries, expose sinister deceptions, and instill within you the spirit of truth. Be challenged to exercise heightened discernment and courage to stand for the cause of God's Kingdom in these last days.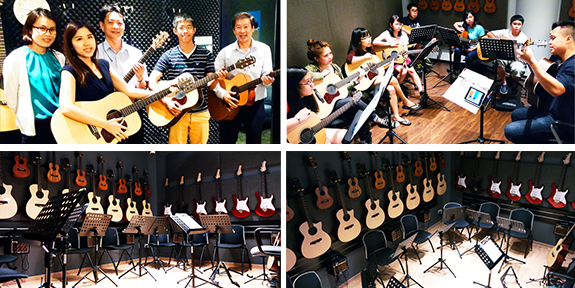 Thematic Devotion: REVELATIONS. Discover deceptive mysteries found throughout time and pursue a truth-based, organic faith like never before

Harmony: Explore dynamic chord progressions that heighten the harmonic atmosphere

Rhythm Feel: Master the use of contemporary rhythm synergy for modern praise songs

Song & Worship Application: Actively participate in song applications, Scripture declarations, live prayers, and prophetic worship

Duration: 14-week course; 1-hour weekly lesson
Latest Testimonial
I have no musical background and this is my first time playing the guitar. However, I found it very useful and I have also gained more confidence after the first lesson. I will definitely recommend it...
Read more...
© 1999 - 2022, Believer Music ®. All Rights Reserved.