THE KINGDOM OF HEAVEN


Receive up to BM$17 by attending this module. BM$ can be used to offset future course fee payments.

[This module is tailored for the individual aspiring to play contemporary praise songs]

AWDI will equip you with musical versatility through the systematic integration of passionate rhythms and advanced chord variations. Be immersed in greater song application as you approach mastery of new keys and enhanced chord forms that will set you apart from the average player. This module will build foundations crucial not only for progression to higher modules but more importantly, deeper gradations of worship.

The thematic focus on THE KINGDOM OF HEAVEN (PART I) will take you on an exciting journey through time with special focus on the lives and episodes of the Biblical Patriarchs. Come to understand heaven's calling upon your life, just as the fathers of our faith once did.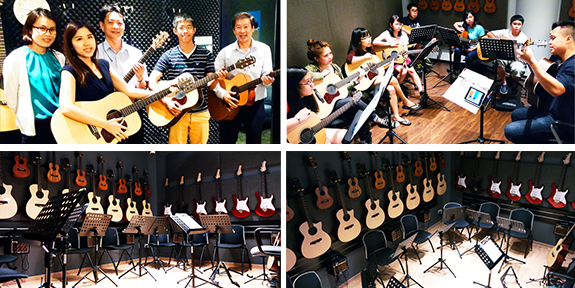 Thematic Devotion: THE KINGDOM OF HEAVEN (PART I) A historical survey to understand the original purpose for all mankind as revealed through the Patriarchs of the Faith

Harmony: Expand your chord vocabulary for greater access to more praise songs

Synergistic Flow: Build song intensity through harmonic and rhythmic flow

Chord Progression Immersion: Grasp the energy and intensity of chord progressions played with various rhythms

Duration: 7-week course; 1-hour weekly lessons
---