THE HEART OF YAHWEH



[This module is tailored for the individual aspiring to play contemporary praise songs]

Upon completion of the Beginner module, the Worship Dynamics series will impart to you the FEEL of playing the guitar for personal and small group settings. With a greater emphasis on technical dexterity, be thrilled by the gripping syncopated rhythms and calming fingerstyle techniques. Believer Music's devotional format also integrates chord progressions with psalm, prayer, and song, giving you greater freedom in expressing yourself with your instrument.
To top it off, the thematic focus on THE HEART OF YAHWEH (PART I) will captivate your heart to beat to the same rhythm as His.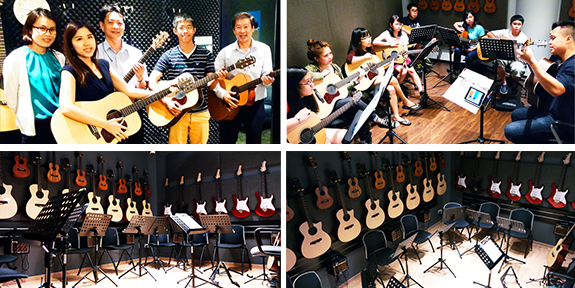 Thematic Devotion: Discover THE HEART OF YAHWEH (PART I). Connect and align your life with the heartbeat of heaven

Rhythm Synergy: Perfect your rhythm feel as you apply strumming rhythms taught in the Beginner module. New strumming variation as well as rhythm synergy will be introduced

Basic Fingerstyle: Enhance intimate feel with this new playing style

Chord Progression Immersion: Learn to sense and harness the inherent power of chord progressions

Duration: 7-week course; 1-hour weekly lessons
---