Believer Guitar ProgramTM

BGR (SHP)




3-Weeks Accelerated Module // 1.5hr per lesson

DISCOVERING GOD


[This module is tailored for youths (age 7-16) aspiring to play contemporary praise songs]
Always wanted to pick up playing the guitar? This school holiday, experience the thrill and passion of playing the GUITAR for real. Following Believer Music's innovative and revolutionary approach to music learning, your child will play this instrument with purpose and focus in just 3 short weeks (accelerated module).
This foundational module offers each child a genuine opportunity to speedily pick up guitar-playing aptitude. Right from the first class, they will be taught how to play a song and will learn up to 8 songs by the end of the term.
The strumming exercises will also foster better concentration, listening ability, communication skills, and develop both fine and gross motor skills.
This 3-week module will inspire your child to engage joyfully with the harmony of music.
The nature of playing the GUITAR will, most importantly, awaken and set them on a life-long path after God's heart.

Thematic Devotion: DISCOVERING GOD: Knowing God through His Covenants and revealed Names

Introduction: to the Guitar & its role

Rhythm: Essential strumming fundamentals

Harmony: Easy-to-play and great-sounding chords

Song Application & Techniques: Play up to 3 familiar praise songs

Built-In Weapons: Song enhancing techniques

Interactive Music Exercises: Rhythm & chord exercises

Duration: 3-week course; 1.5 hours weekly lessons

Available Timeslots:
Click on "Timeslots" for the available sessions
* Includes courseware and fully-equipped training studio.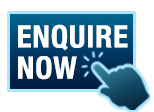 Latest Testimonial
I started learning guitar for 1 year now as I was interested to learn a 2nd instrument (in addition to my keyboard lessons) to serve in ministry. It took me some time to get used to playing on guitar ...
Read more...
© 1999 - 2023, Believer Music ®. All Rights Reserved.