Believer Kids Keyboard Program

YOU CAN...
A new generation is about to arise. Kids from ages 7-12 can now learn to play the keyboard in a fresh, new way. Experience the transformative experience behind Believer Music's blend of music and the power of worship working in the lives of the young ones.
GO DEEPER...
Explore the depth of scripture and the language of music in our devotional Worship Dynamics modules. Discover how to respond with music by developing a sensitivity towards the emotional and spiritual atmosphere of worship settings.
TAKE IT HIGHER...
The Believer Kids Keyboard Program™ has been designed for children to connect with God through music.
Train up a child in the way he should go; Even when he is old, he will not depart from it. - Proverbs
22:6
Modules
LEVEL I - LOWER
LEVEL I - UPPER
LEVEL II
LEVEL III
LEVEL IV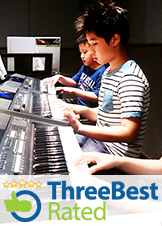 © 1999 - 2021, Believer Music ®. All Rights Reserved.