Believer Silver Keyboard ProgramTM

WDII - SILVER

THE HEART OF YAHWEH (PART II)
[This module is tailored for seniors aged above 55 who aspire to play contemporary praise songs]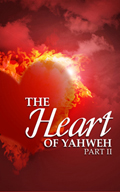 Receive up to BM$21 by attending this module. BM$ can be used to offset future course fee payments.

WDII is an essential module that prepares you for the advanced techniques covered in the following series. You will learn to create FLOW with your instrument for group settings as you complete this indispensable module.
The thematic focus of this second installment of THE HEART OF YAHWEH (Part II) releases us to love one another the way we should.

Thematic Devotion: Further into THE HEART OF YAHWEH (Part II): Apply the heartbeat of heaven into your relationship with others

Rhythm: Generate an energetic feel with contemporary rhythms as we venture into the realm of modern praise songs

Basic Ballad: Enhance intimate feel with this new playing style

Chord Progression Immersion: Learn to sense and harness the inherent power of chord progressions

Duration: 11-week course; 1-hour weekly lessons

Latest Testimonial
My Keyboard coach is patient and the course is interesting and lively!
Read more...