Contemporary Voice Program


EXPERIENCE LIFE
Gain mastery over your voice by understanding its dynamism, power potential and tonal quality.

EXPERIENCE MUSIC
Go beyond technique & mere melodies as you develop ownership over your voice whilst communicating powerfully heartbeat of each song you sing.

TAKE IT HIGHER
The Contemporary Voice Program™ is designed to equip you with the proper techniques to sing beautifully with your voice or to complement your keyboard and guitar playing ability. It is never too late to embark on this musical adventure…We will take you there.


Modules
XP Trial (XP)
LEVEL I
LEVEL I (SHP)
LEVEL II
LEVEL III
LEVEL IV
LEVEL V
LEVEL VI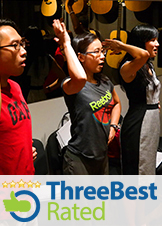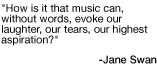 © 1999 - 2023, Believer Music ®. All Rights Reserved.