Customer Services, Executive (Full-Time) - Careers
Customer Services, Executive (Full-Time)
Development & Operations
Reports To Manager, Customer Services
Working Hours
- 6-days work week
- Rotational Work Shift
- Alternate weekday/weekend off
- Choice of work locations at central, west or east
Description
Seeking passionate and driven individuals to work and contribute to a meaningful working cause. The candidate will be immersed in an energetic and dynamic working environment set in the music education and music retailing business.
Official Duties
Drawing an annual package of up to $45K, he/she will be responsible for ensuring smooth front-end operations while assisting the customer services manager in related duties.
Requirements
The candidate should possess experience as a customer service executive or call centre experience. Good communication skills and a strong command of English and Mandarin will be an advantage. The candidate should desire to work in an environment consisting of Christian staff and customers during retail working hours. Only locals and PRs may apply.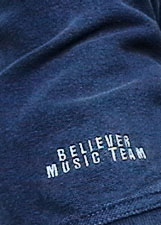 © 1999 - 2023, Believer Music ®. All Rights Reserved.