Contemporary Drum Program

EXPERIENCE MUSIC
Engage rhythmically and become the discerning musician you've always wanted to be with our immersive thematic content.

YOU CAN...
Fill your life with expressive passion on the drums.

TAKE IT HIGHER...
The Contemporary Drums Program™ is designed to equip individuals with the proper techniques to play for both individual and social enjoyment. It is never too late to embark on this musical adventure…We will take you there.
Modules
XP Trial (XP)
LEVEL I
LEVEL I (SHP)
LEVEL II
LEVEL III
LEVEL IV
LEVEL V
LEVEL VI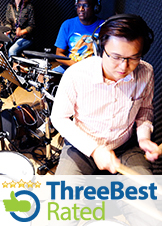 © 1999 - 2023, Believer Music ®. All Rights Reserved.